ROTECH & ACCURA
ULTRAFLEX ROTARY STEERING SYSTEM
PACKAGED IN A BOX
A convenient kit form, especially suitable as replacement steering, that includes helm, 90 deg. bezel and cable.
The cable is available in 1-ft increments from 8 to 20 feet (specify cable length when ordering)

The Steering wheel is not included in kit.
Kits are available with 7 FT. to 20 FT. Steering Cable
ROTECH - I
T 71FC - helm
X 34 - 90° bezel
M 66 - steering cable
List $275.88
Your Price $153.00


ROTECH - II
T72FC - helm-dual
X 34 - 90° bezel
M 66 - 2 steering cables

Your Price $360.00


ACCURA-I
(No feedback)
T73NR FC - helm
X34 - 90° bezel
M66 - steering cable
List $344.29
Your Price $220.00



For Tilt Helm X52 Add: $114.00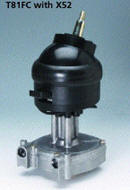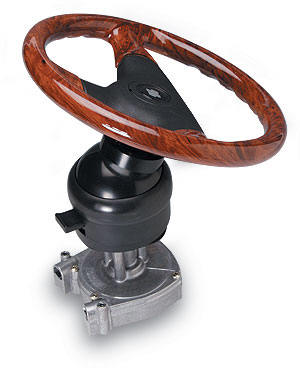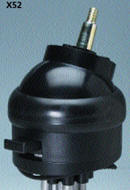 Technical Details on Tilt System
---