APPLICATIONS GUIDE
HYDRAULIC STEERING PACKAGE FOR OUTBOARDS
• The steering system in kit, ideal for small and medium sized inboard boats.
• Economical, easy to install, complete with the installation and use instructions.
• All you need for an hydraulic steering system is packaged in a single carton, easy to be stored and ready for the sale.
Protech Kit $924.00
Kit Contains:
UP28 F Front Mount Helm Pump
UC128-OBF Front Mount outboard cylinder
Oil 15 Hydraulic Oil - 2 quarts
Steering wheel not included.
Plus
Kit OB Hose Kit - Specify length required when ordering
Hydraulic Hose Kits 1000 PSI Standard Black
Hose Kit OB-4
Two Flexible Hose kit, length 4 ft

$120.00

Hose Kit OB-5
Two Flexible Hose kit, length 5 ft
Hose Kit OB-6
Two Flexible Hose kit, length 6 ft
Hose Kit OB-8
Two Flexible Hose kit, length 8 ft
Hose Kit OB-10
Two Flexible Hose kit, length 10 ft
Hose Kit OB-12
Two Flexible Hose kit, length 12 ft
Hose Kit OB-14
Two Flexible Hose kit, length 14 ft

$120.00

Hose Kit OB-16
Two Flexible Hose kit, length 16 ft

$120.00

Hose Kit OB-18
Two Flexible Hose kit, length 18 ft

$120.00

Hose Kit OB-20
Two Flexible Hose kit, length 20 ft

$120.00

Hose Kit OB-22
Two Flexible Hose kit, length 22 ft

$144.00

Hose Kit OB-24
Two Flexible Hose kit, length 24 ft

$157.00

Hose Kit OB-26
Two Flexible Hose kit, length 26 ft

$170.00

Hose Kit OB-28
Two Flexible Hose kit, length 28 ft

$182.00

Hose Kit OB-30
Two Flexible Hose kit, length 30 ft

$194.00
Call for lengths to 50'
For Bulkhead & Bend Restrictors add $22.00 per hose kit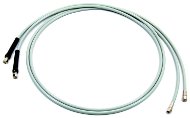 Hydraulic Hose Kits 1500 PSI
Silversteer Helms
Hose Kit OB-4
Two Flexible Hose kit, length 4 ft

$151.00

Hose Kit OB-5
Two Flexible Hose kit, length 5 ft
Hose Kit OB-6
Two Flexible Hose kit, length 6 ft
Hose Kit OB-8
Two Flexible Hose kit, length 8 ft
Hose Kit OB-10
Two Flexible Hose kit, length 10 ft
Hose Kit OB-12
Two Flexible Hose kit, length 12 ft
Hose Kit OB-14
Two Flexible Hose kit, length 14 ft

$151.00

Hose Kit OB-16
Two Flexible Hose kit, length 16 ft

$151.00

Hose Kit OB-18
Two Flexible Hose kit, length 18 ft

$151.00

Hose Kit OB-20
Two Flexible Hose kit, length 20 ft

$151.00

Hose Kit OB-22
Two Flexible Hose kit, length 22 ft

$209.00

Hose Kit OB-24
Two Flexible Hose kit, length 24 ft

$234.00

Hose Kit OB-26
Two Flexible Hose kit, length 26 ft

$263.00

Hose Kit OB-28
Two Flexible Hose kit, length 28 ft

$318.00

Hose Kit OB-30
Two Flexible Hose kit, length 30 ft

$336.00
For Bulkhead & Bend Restrictors add $22.00 per hose kit
COMPLETE INBOARD STEERING PACKAGES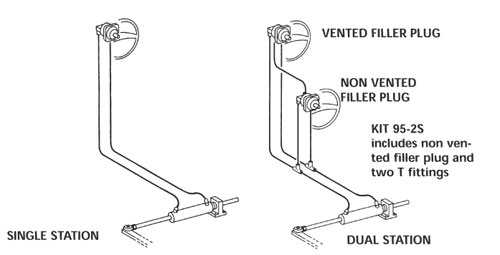 Detailed breakdown of System Kits

INBOARD STEERING PACKAGES
| | | |
| --- | --- | --- |
| System Kit 1.1 | UP28-1 Helm, UP116-1 cylinder and 2 oil W/O hose | $891.00 |
| System Kit 2.1 | UP28-1 Helm, UP168-1 cylinder and 2 oil W/O hose | $1,016.00 |
| System Kit 3.1 | UP33-1 Helm, UP168-1 cylinder and 2 oil W/O hose | $1,026.00 |
| System Kit 4.1 | UP33-1 Helm, UP215-1 cylinder and 2 oil W/O hose | $1,047.00 |
| System Kit 5.1 | UP39-1 Helm, UP215-1 cylinder and 2 oil W/O hose | $1,428.00 |